Join me on Sunday January 5th for a Scrapbooking class to scrap all of your Holiday pictures! Not ready to scrap those Holiday pictures yet?  I will also have a couple of inspiration journals available for you to work on.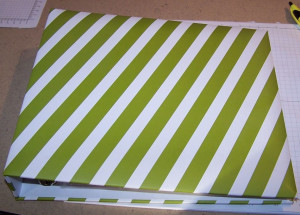 This year's Holiday Scrapbook is an 8×8 scrapbook with 10 divided pages.  That is 20 pages for lots of great pictures to celebrate this Holiday Season or past Holiday seasons…   Here are a few pictures of what I did with this Holiday Scrapbook.  It comes with 35 card stock weight tags that are pre-cut and fit into the slots for labeling pages.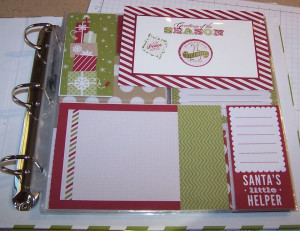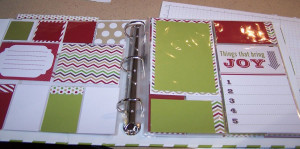 That makes this project a snap with lots of room for great photos and journalling. 
I will have extra page protectors available for purchase.  The cost of this class is $30 which includes the scrapbook, one set of 10 page protectors, a set of 35 pre-cut journaling tags and a partial package of the Season of Style designer paper to finish the book.
Since I need to pre-order supplies for this class and this scrapbook is only available until the end of December, I am offering a special discount for early registration for this class!  If you register before December 2nd – I will pass along the savings on the SALE of this scrapbook to you. Regsitration will be $27 before the 2nd of December.  See below to register for this class!
For those of you that aren't interested in a Holiday scrapbook, I will have more inspiration journals available for you to work on.  A few weeks ago I hosted a class to make these journals using the This & That journal from the current Idea Book.  This class was a huge success and 5 people completed journals that were all very different and personalized to their needs!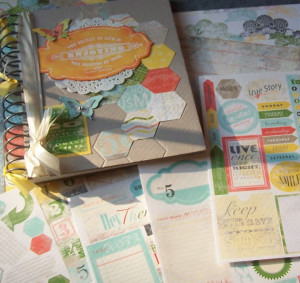 This journal is great to use for documenting things that inspire you or to document things about yourself that others may not know.  One lady prepared this journal as a gift for her son and his fiancé for them to document the process of planning their wedding.  It was beautiful and I am sure will mean so much to the engaged couple!
The class includes the journal, stickers, ribbon and designer paper to decorate this beautiful journal.  The cost of this class is $30 but I will offer a discount of $3 (thats 10% off) for those that register prior to Dec. 2nd!  See below!
I hope to see you on the 5th of January!
Scrapbook/Journal
Project
Any questions – give me a call at 978-458-0729!
Happy Stampin'