SATURDAY IS THE BIG DAY!  Our 5th Annual

Stamp Out Breast Cancer

Event!
We're sooo excited for our big Stamping Out Breast Cancer Event this Saturday in Dracut, MA. Thanks to all of your generous donations, we are 1/2 way to our goal of $3000. See below for details on how to join us!   JOIN us on Facebook!
RAFFLES! We're really excited to announce we are able to offer Raffle Tickets even if you can't attend! We have so many great items up for auction, and 100% of the Raffle Donations go to Making Strides Against Breast Cancer.
Raffle items include:
2 Big Shot Die Cut Machines and bundles donated by Ronda Wade
Keurig Coffee Brewer donated by Green Mountain,
Mary Kay pack (worth $45), Stampin Up product basket (value $50)
Starbucks Coffee Basket
Lots of Stampin Up products and so much more!
Donate $20 to RAFFLE and receive 25 tickets. You do not need to attend the event to participate in the raffles. Scroll for details.
Fundraising Websites – Crowdrise
EVENT DETAILS

When: October 18, 2014
Where:
Harmony Hall
1660 Lakeview Avenue
Dracut, MA
1:00pm – 4:00pm
$20 Donation to attend thru Oct 17, or $25 at the door
Click HERE for a Printable Flyer
100% of the proceeds go directly to Making Strides Against Breast Cancer (part of the American Cancer Society)
ATTEND OR SIMPLY DONATE
Attend free with each donation of $20
Receive a Free Tutorial for these projects with your donation
Entry to win Complete set of Blendabilities Markers & Memento Ink pad ($175+ value)
All donations are Tax Deductible and will receive an emailed "Donation Record"
EVENT ATTENDEES ALSO RECEIVE

5 Gorgeous projects
Entry into the GRAND PRIZE drawing of 1 of 2 Big Shots and more
Munchies
Inspirational Display Boards
RAFFLE DETAILS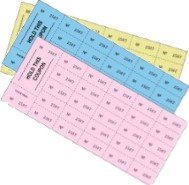 STEP 1 – DONATE

You must make donation to the initial event in order to enter the Raffle.

CLICK: DONATE  >

t

hen

choose either DONATION ONLY or ATTENDING
With this donation you will receive:

Entrance to Event Saturday
Free Tutorial**
Entry into Drawing for Blendabilities Door Prize**
** you do not need to attend for tutorial and entry into Blendabilities drawing
NOT ATTENDING
If you are not local, or can't attend our fundraiser event in person but would still like to enter these great raffles
CLICK: DONATE > RAFFLE
$20 = 1 sheet of 25

Raffle ticket sheets are in increments of $20/25 tickets per sheet.
You may donate $40 to RAFFLE and receive 2 sheets, $60 = 3 sheets, etc
Sheets are not split up, for example $30 donation to RAFFLE would only be 1 sheet
Raffles will be drawn at the SOBC Event on Saturday, Oct 18
Winners will be notified via email, if you are not local some larger items may require postage
You do not need to be in attendance to win
US Only

Please enter your SOBC Team Demonstrator in the Comments

Your SOBC Team Demonstrator will contact you with your ticket number and details on the raffles available
Your SOBC Team Demonstrator will be putting your Raffle tickets into each drawing manually for you and contacting you if you win.
SOBC Team Demonstrators:

Amy Thompson




Debbie Thomas




Lisa Fuller




Selene Kempton




Joanne Cardone




Marilyn SanClemente




Christine Crutcher




Corine Mazza




Margaret Galvez




Tami White




Diane Windrom




Priscilla Grunes




Regina Maginnis




Diane Giarruso

Cathy Parker

Barbara Kupfrian

ATTENDING

You don't need to purchase your Raffle Tickets ahead of time you can purchase at the event and place your own entries.

If you would like to purchase your Raffle Ahead of time, simply type "attending" in the comments.  You will receive your raffle sheet(s) at the event
SOBC = Stamp Out Breast Cancer